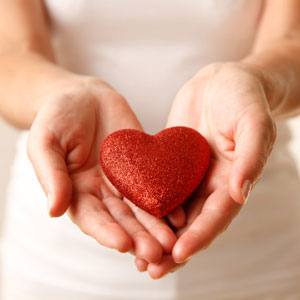 Integrative Chiropractic Reviews
What Our Santa Fe Patients Say
At Integrative Chiropractic we love when patients share with us their feedback and comments after chiropractic care. Please read our patient testimonials below to see what other people have achieved through their tailored treatment plans with us.
Share your stories too! Click here to send us your feedback so that we can help to spread the word about the benefits of natural Integrative Chiropractic care.
For more information, or to schedule an appointment contact us today.
---
Infinite Thanks
Infinite thanks and deepest gratitude from my body, heart & soul to receive these nuanced Network Chiropractic treatments from Dr.Fisk. Each and every one has offered me such a high level of skill, experience, presence, attunement, and care. My whole system responded instantly, offering deep relief from chronic pain and constriction held for years. Thank you for opening the way to discover and live a more vital, alive, embodied life.
– Katharine M.
I Am Truly Thankful
Thank you so much for the warm welcome and visit which was full of kindness and support from the minute I arrived until I left. Dakota and Rosa at the front were delightful to be greeted by; and Dr. Fisk touched me with his genuine & wise presence, as well as his tools and desire to help me. I am truly thankful to have been referred there, & am eager to receive the blessings of healing to come!
– Barbara H.
I Love The Atmosphere Here
I love coming to see Dr. Fisk. I'm 78 years old and I am overcoming decades and decades of forward head and "computer posture" which I now understand has caused sciatica, upper and lower back pain, neck stiffness, and all sorts of other things. Yes, I've had a few ski injuries as well which haven't helped my body either but all that seems taken care of now.
My posture is greatly improved; my forward head which used to weigh 54 pounds is now down to 34 and continuing to improve.
I now walk with my head held high And of course, I feel better in everything that I do. I think it's so important to work with Dr. Fisk that I drive here from Albuquerque: last year I came three times a week, then 2 times. This year now we're down to one time A week to continue improvement and maintain what I've gained. I love the atmosphere that he and Jennifer, his wonderful office manager, create for everyone who comes here. They are so accommodating and wonderful to work with.
– Margy N.
Transformative Care
Integrative Chiropractic is the closest thing to magic in the "real" world! How can these gentle touches move the body in such profound ways? Experiencing care at Integrative Chiropractic is life-changing, not only in its transformative and integrative results but in opening and expanding beliefs and paradigms.
Integrative Chiropractic is the most amazing transformational modality I have encountered in my life's quest for physical, emotional and spiritual well-being. I would not be without it. On-going care will lead to amazing results. I have often heard the complaint that when you go to a chiropractor you have to keep on going; the adjustments "don't hold". Although one can benefit from Integrative for the occasional quick fix, the genius and beauty of Integrative is that it is one's own body that is "entrained", not "adjusted", and it is a cumulative, integrative and TRANSFORMATIVE. Dr. Fisk is so competent, caring, intuitive, welcoming, and accepting. It is like a sanctuary to go there.
– Mary R.
Genuine Power to Heal
I wanted to thank you for everything you have done for me in the past year and a half.  Words cannot express how grateful I am and how powerful it is to work with someone who genuinely holds the power to heal.  From the moment I stepped into your office I felt a warm energy and wanted to be a part of it.
You took concern and care in my situation when no one else did in the past, I greatly appreciate it!  Not only do my spine and body feel lighter and freer, but my lifestyle and mindsets have changed.  It calms my soul even thinking about you both!
– Shiva S.
Improvement in Life, Mentally & Physically
I met Dr. Fisk at a Sustainable Living Fair in August 2011.  I had just moved here from California where I was receiving traditional chiropractic treatment and I was looking for a local chiropractor.  I had tightness in my back, especially my shoulders.  I had just left a stressful job and also had a sever neck injury nineteen years ago that never properly healed.
My physical symptoms put me under a lot of stress both physically and mentally.  My shoulder was constantly sore and I experienced intermittent, temporary shooting pains.
I had visited a traditional chiropractor three times a week, gone to physical therapy once a week, and gotten frequent messages.  All this gave me temporary relief but never seemed to correct the problem.
Since starting care with Dr. Fisk one month ago, every part of my life has improved!  And it started to see these improvements only two weeks into treatments.   The tightness in my back and shoulders is releasing, and my shoulder pain has improved dramatically.  I feel less stressed, better rested, and have a greater mental capacity.  I feel much happier with the quality of my life.
– Blake M.
Chiropractic Changed My Life
When I first began care I was in constant pain.  I wasn't sleeping well and suffered from severe allergies.  I thought I was just getting older, but I'm NOT that old.  I'm only 28 years old and already I couldn't keep up with people older then me.  I had been diagnosed with chronic anxiety and my lung capacity was well below average.  Needless to say my quality of life was lacking and I never felt like I was able to do anything that exceeded the minimum requirement.
The doctors I had seen prior to coming to Dr. Fisk wanted to put me on anti-inflammatories, progesterone, and anxiety meds to help with my symptoms.  I had tried everything from physical therapy to surgery and some medications.  I had also seen a Naturopathic physician, tried acupuncture as well as traditional chiropractic.  Nothing had helped.
Since I've been coming to Dr. Fisk I have walk and sit without pain and I'm sleeping great again.  My lung capacity is back in range for my age group and I don't look like an old lady any more!
What I would tell others about Integrative Chiropractic is that it is worth every penny!  Give it 3 weeks before you decide it's not snake oil. 
– April T.
Migraine & Neck Pain Relief
When I first came to Dr. Fisk I was suffering from severe migraines and neck pain.  I had migraines at least 3 times a week.
I was emotionally "stuck" and my quality of life was nowhere near where it should be, rating between a 4 and 5.
Prior to coming to Dr. Fisk my strategies for dealing with my pain ranged from medications to traditional sports chiropractic.
Since beginning care with Dr. Fisk I have had only 5 migraines in 8 months!!! And I can feel the physical openness in my body that I didn't have before.   I have been opening up and releasing all of the emotions that previously felt so "stuck".  And my quality of life so back to where it should be, 9 almost 10!
The people at Integrative Chiropractic brought me back to life.  The gentle and personal care from Dr. Fisk has helped me more than words can explain.
– Andrea L.
Fibromyalgia & Depression
I came to Dr. Fisk because I was experiencing pain and muscle cramps in my back and legs.  I was taking medication for pain and depression.  I was aware that I was emotionally in pain as well as physically.  I was grouchy, irritable, depressed and sad; little things bothered me.  I found it difficult to work around the house and was challenged with not wanting to leave the house, and being with my family made me tense and irritable.
After beginning my care here, I have been feeling relaxed and happier than I have been in a long time, and am not so quick to get mad.  The pain in my back & hip are gone and I stand straighter and breathe easier.  I am getting out more to see people and family.  My eating habits have also changed.  I am eating less because I am not so bored and tense.  I no longer grind my teeth, Yeah!
– Anonymous
Back & Neck Pain
I came to see Dr. Fisk because of back, side, rib and abdominal issues that I have been suffering from for about a year and a half.  I was still dealing with grief from the loss of my wife.
My pain kept me from doing my favorite activities, like running, kayaking and mountain biking.
Before coming to see Dr. Fisk, I had tried seeing an M.D. numerous times, had gotten x-rays, and MRI, and ultrasound.  I had also tried traditional and non-traditional physical therapy, as well as acupuncture, but I still had pain.
Since coming to this office one month ago, I feel I have had an 80% recovery.  My symptoms are improving, and I just feel better in general!
– Anonymous
Migraines
When I came to Dr. Fisk, I was suffering from headaches, constant pain in my neck and shoulders, lack of mobility and stiffness in my body when I preformed.  This kept me from expressing myself fully and prevented me from accomplishing my acting goals.  All I could do for it was relaxation exercises and message both helped for a short time – if at all – before all the pain would come back.
Now, after 8 weeks, no more headaches!!  Maybe 1 a month or every few weeks at most!  My body awareness is much better.
In the span of 1 week I made my first visit to University of Wyoming, and was accepted to their drama department (My long-term goal when starting junior college in the past fall)!!  This felt too good to be true, but I know I was more clear-headed, courageous and decisive since having the care with Dr. Fisk.
I honestly don't know how I functioned before.  I feel more able, stronger, expressive and efficient.
– Anonymous
Invaluable Energetic Connection
How can I begin to commend and appreciate Dr. Fisk and Jennifer for their outstanding energy and compassion – the most hugely overlooked component of health and wellness?  Were it not for the invaluable energetic connection and compassionate understanding, I doubt my health and resilience would have returned as quickly and completely as it has.  If you're looking for a doctor and practice where energy flow beckons and embraces you where you are, this is it!  Look no further – you won't find anything comparable within this entire town!  Understanding offered in silence is by far the most powerful and healing commodity anyone of us can experience.
When I came into Dr. Fisk's office, I barely had any oxygen flow between my brain and spinal chord, creating alarming inflammation.  I have had years of damage to undo dating back to my childhood – little did I realize the major shifts that were about to occur.  My speech was slurred and thinking foggy.  Drafted correspondence was retained for several weeks to confirm all points had been clearly conveyed.  Perhaps the most distressing calamity was the inability to sleep deeply over a four-year period following a car accident as a pedestrian.  The only thing kipping me physically going was my music and fellow musicians – in fact, this testimonial was written listening to music.  Incidentally, music therapy was temporarily impossible to do amplified hearing in my right ear.   Today, it becomes more possible in limited supply and open spaces.
It's been almost two years since I began treatment and the life and physical changes are nothing short of astounding.  I can dangle a necklace on my ring finger while gripping a pen with my thumb and first finger simultaneously now.  Finger dexterity is now agile enough to safely wear and manipulate a gloved potholder.  Deep sleep is once again possible allowing needed weight loss and detoxification to occur, while enhancing optimum health.  A state of overwhelm I originally assumed was my new normal is actively decreasing week by week.  Significantly, the opportunity to enjoy the abstract and laugh at life's fallacies continues to improve.  My faulty balance and vertigo like symptoms are decreasing slowly but surely as chi and oxygen flow increase, stabilizing and improving circulation in every organ throughout my body.  As the days progress, multi-tasking is fare more doable and less stressful to the brain and body, improving productivity.  Once again, I am able to wear clothes have had grown four sizes to small only a few years ago.  Even more incredible, this 51- year- old is achieving a return to health standards more common to her early high school days.  Now I wonder if everyone else is equally please at my new ability to have an answer for everything ~ ;)
These treatments provide deep physical and emotional healing as their integrated focus permits the body to heal itself.  They provide an essential bridge towards self-care and prevention for longevity, and a full and embodied life.  My gratitude to Dr. Peter, Jennifer and the entire Integrative Chiropractic Staff is effusive, heartfelt and immeasurable.  No one who enters this high vibrational space will leave unchanged.
– Patricia W.
Truly Integrative Chiropractic is a HEALING CENTER.
Dr. Fisk is one beautiful soul. He is sensitive, attuned, aware and focuses on you the patient and the person you are. He is totally centered on helping you and restoring you to optimal health and well-being. His approach is gentle. You can feel his compassion and the loving heart that lives in him.
I came to see him when I was having an 8-10 pain level from sciatica. Gradually with his focused awareness and mild pressing of key areas on my back the pain went completely away through his integrative alignment. Gentle touches, lightly stimulating key areas of the spine and neck to gradually realign my back. No quick fix, but I could feel my body over time realigning itself. You will not be disappointed placing your well-being and trust into Dr. Fisk's awesome care.
– B'Jaia B.
---
Integrative Chiropractic Reviews | (505) 954-1024